Locally owned Armstrong Plumbing has faithfully served Sacramento commercial and residential customers for 50 years. What better way to celebrate its golden anniversary than by acquiring its very own commercial building. The new facility, at 2551 Albatross Way, is only 1/3 mile away (as the crow files) from the company's former location, just on the other side of Capital City Freeway (off El Camino Ave).
Click here for related article by the Sacramento Business Journal.

One of the most unique aspects of Armstrong Plumbing's new facility is the fact its the former home of Roto-Rooter, who originally constructed the building in 1977 for its own use. Much to the surprise of Marcelle Flowers (President & CEO of Armstrong Plumbing), the building had already been outfitted with an elaborate series of custom cages, designed specifically for a plumbing company. It was like walking into a turn-key operation, except for the 2,000 Sq.Ft. first and second floor office areas, which will be completely remodeled with a woman's touch.
One of the most telling signs of Flower's imprint on the family business is the recent re-branding campaign, which coincides with the 50 year anniversary. The new company logo is Geraldine Hoff Doyle, who was believed to be the unwitting model for the "We Can Do It!" poster of a woman flexing her biceps in a factory during World War II. Not to mention, there is now a pink swoosh on the company logo, which reminds you this is not her father's plumbing company anymore.
Flowers grew up in the family business, which her father, Tom Vance, founded in 1964 as Vance Plumbing. He later purchased Armstrong Plumbing of Sacramento in 1985 and recruited his kids to work at an early age. To this day, two of Flower's brothers are actively employed at Armstrong Plumbing and their 81-year old father can be seen working at the shop daily as well. It's really quite a legacy when you think about it.
Brian Jacks, broker with East West Commercial Real Estate, was pleased to identify and represent Armstrong Plumbing for the purchase of this new facility. Sean Mahoney of Cornish & Carey Commercial represented the seller. The 15,600 Sq.Ft. industrial warehouse was built in three phases and provides several small 1,500 Sq.Ft. bays that Flowers plans to lease out to other commercial tenants. The beauty of acquiring their own building is that as Armstrong Plumbing grows, it can take back any portion it requires for future expansion. One of the primary attributes of this particular building is the excellent visibility afforded along Capital City Freeway. So, in addition to all the terrific customer referrals, repeat business and online reviews Armstrong Plumbing has enjoyed over the years, it will now have the opportunity to attract a whole new generation of customers by simply installing building signage that will be seen by over 150,000 commuters per day.
Congratulations to Marcelle Flowers and Armstrong Plumbing as they launch into the next 50 years of Sacramento service!
Article contributed by Brian Jacks
Brian Jacks is a Sacramento commercial real estate broker (since 1996), specializing in commercial leasing and investment sale transactions for retail, office, industrial, multifamily, mixed-use, and special purpose properties. Having spent over 20 years with Wells Fargo, he personally facilitated the underwriting, approval and funding of more than 225 commercial real estate loans totaling over $1 billion in proceeds. Jacks is a Regional Vice President for East West Commercial Real Estate, a full service commercial real estate brokerage advisor based in Orange County. For more information, contact:
Brian.Jacks@EastWestCommercial.com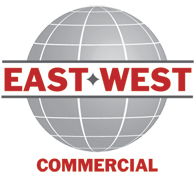 Cell (916) 837-3456 | eFax (916) 313-3778
915 L Street, Suite C-440, Sacramento, CA 95814