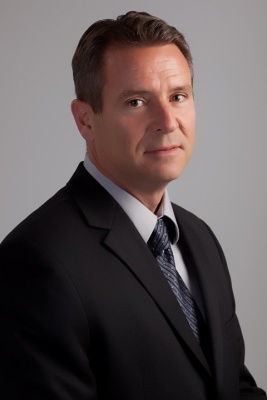 East West Commercial Real Estate Announces New Phoenix, Arizona Regional Vice President, Vince Stark.
East West Commercial Real Estate is pleased to announce Vince Stark as its new Phoenix, Arizona commercial real estate Regional Vice President. With over 20 years' experience in the commercial real estate industry and being a licensed salesperson and general contractor with the State of Arizona, Vince will be a tremendous asset to the East West Commercial Real Estate Team.
Vince Stark is a proven and dedicated business professional.  He has more than two decades of hands-on experience in nearly every discipline of real estate, development, construction and investment. With a well-rounded resume in business, his experience comes from years of building companies and relationships.
After having studied at the Lawrence Institute of Technology, Mr. Stark soon started his first business in the security and fire alarm industry. Five years later, he sold his company to Michigan's largest security company  and followed his passion to invest in and build real estate. Since the mid 1980's, Vince has continued to expand his knowledge of the real estate industry through private endeavors and trusted relationships with his valued clients.
As a native of Michigan, and an Arizona resident since 1999, Vince understands the importance of transition and growth. He has personally managed over $100 million in commercial and residential development in both states. He has represented clients from all over the world establishing and maintaining successful long distance relationships.
Utilizing his knowledge of, and experience and relationships with Arizona's state, county and city government and officials within, Vince provides for a comfortable transition into the Arizona market for start-up companies and the expansion or relocation of existing businesses. His experience in the development and contracting business, as it relates to entitlements, development agreements, permitting and governmental authorities, and overall construction of commercial buildings and residential subdivisions, is the foundation for Vince's growing client base.
Mr. Stark offers his strong background in real property valuation to ensure that his client's investments are solid. He insists that no deficiency goes undiscovered when evaluating properties for purchase or lease.
With his 25 years' experience in real estate investment he provides his clients with the in-depth knowledge of how real estate properties are developed and built, from the ground up. Vince holds an Arizona real estate sales license, specializing in commercial real estate. He also maintains his Arizona general contractor's license. Vince is a self-proclaimed, 'great listener.' He enjoys getting to know his clients in efforts to better understand their needs.
Vince Stark is a Phoenix, Arizona  commercial real estate Regional Vice President specializing in lease and investment transactions for retail, shopping centers, multi-family and mixed-use properties.  Mr. Stark oversees Arizona, Nevada and Albuquerque for East West Commercial Real Estate. He is part of the firm East West Commercial Real Estate, a full service commercial real estate services company with offices throughout Arizona,  California, Nevada, and New Mexico including, Phoenix, Tucson,  Los Angeles, San Francisco, San Diego, San Jose, Orange County, Inland Empire (Riverside and San Bernardino), San Jose, Sacramento, Oakland, Walnut Creek, Las Vegas, Reno, and Albuquerque. East West Commercial Real Estate provides brokerage and asset management services for retail, shopping centers, office, industrial, apartments, medical office, self storage, senior housing, and hospitality. For more information, contact Vince Stark at (602) 573-2170 or Vince.Stark@EastWestCommercial.com or http://www.eastwestcommercial.com.

www.privatemoneyusa.com A lot of times you will hear people talk about CAP rates in commercial lending. When I first started doing commercial, I didn't understand it and asked a bunch of lender reps. Very few lender reps even understood it. They just had a basic idea. But I assure you, underwriters know about CAP rates — and if you want to close a lot of commercial loans, you better know about it as well. The CAP rate; or capitalization rate, is the relationship of the net operating income (NOI) of the property divided by the sales price or appraised value. So a property with $200K of NOI that sold for $2 Mill, sold at a 10 CAP — (200000 divided by 2 mill). Now, while CAP rates may vary some by city and property type, a general idea of CAP rates will help you screen out deals that don't make sense. Knowing the CAP rates can help you estimate the real value of the property you are looking at financing and this can help you determine whether it is even a viable deal. Generally, I can come within $100000 on the appraised value on a property just by knowing the CAP rates and doing a simple calculation. Most listing flyers and many borrowers think their property is worth a 7 CAP. No lender in America will give someone a 7 CAP on a property in 2011. In 2007, average pricing was a 7 CAP and in some places like California, you were even seeing 5.5% CAP which is crazy. A property barely cash flows at that CAP rate. Today, 10 CAP is the safest number to use when underwriting and …

Commercial Lending Program, UB Solution. Universal Business Structured Solution. Capital Advisors, Direct Lender, UB Solution, Universal Business Structured Solution, Private and Institutional Funds, Real Estate, Corporate Finance, Energy Project Financing, Distressed situations, Bridge, Debt, Equity, Mezzanine

www.dioriolaw.com Call (401) 632-0911 to learn more about this Martindale-Hubbell® AV® Preeminent™ Rated attorney. Joseph M. DiOrio of Law Office of Joseph M. DiOrio, Inc. 144 Westminster Street, Suite 302, Providence, RI, 02903. Practice areas include Commercial Lending La, Bankruptcy Law and Workout Law. For more than 130 years, lawyers have relied on the AV® Preeminent™ rating while searching for their own expert attorneys. Now anyone can depend on this important, trusted rating. The Martindale-Hubbell® AV® Preeminent™ rating is the highest possible rating for an attorney for both ethical standards and legal ability. This rating represents the pinnacle of professional excellence. It is achieved only after an attorney has been reviewed and recommended by their peers – members of the bar and the judiciary. Joseph M. DiOrio has achieved an AV® Preeminent™ Rating from Martindale-Hubbell®.

www.smartratecommercialcapital.com Smart Rate Commercial Capital, LLC 31408 Harper Ave St Clair Shores, MI 48082 (586) 203-2126 Smart Rate Commercial Capital provides commercial loans and financing for commercial property owners, investors and business owners at a time when most banks and lenders are not willing to close these loans due to the credit tightening policies of most lenders due to the state of the current economy. Smart Rate Commercial Capital has many funding sources to help you finance your commercial and multi-family loans including CMBS, insurance companies, commercial banks, Freddie Mac, Fannie Mae, HUD, as well as hedge funds and private investors.

www.GetDirectFunding.com We Say YES to Your Business Financing Needs! Commercial lending in Columbia SC . Are you tired of your banker saying NO? We are too! We offer a wide variety of funding solutions for your business to get cash now. Accounts Receivable lending, Asset lending, Capital Financing, Medical Financing, Personal Financing, Real Estate lending. If your business needs cash, get it NOW. Roy Smith Business Development Executive 479-3356