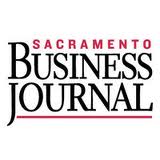 East West Commercial's Regional Vice President, Brian Jacks, is featured in the Sacramento Business Journal for the recent lease of Hacker Lab. Mark Anderson of the Sacramento Business Journal writes," Gina Lujan took a big leap of faith Monday, agreeing to move Hacker Lab in September from its 850-square-foot office to a 10,480-square-foot building in downtown Sacramento. Hacker Lab rents desk space and office space to startups ranging from software developers to web designers. The collective shares some equipment and some of the tenants mutually support others with equipment and expertise." Click Here to continue reading!

Get ready for an infusion of entrepreneurship and software development that is now steadily growing in the Capital region.
Early this year, Gina Lujan, a native of Sacramento, left the Bay Area to return home. After successfully creating a collaborative workspace environment for software developers in Berkeley, she decided to replicate the business model and expand the vision in Sacramento. Around March 2012, Hacker Lab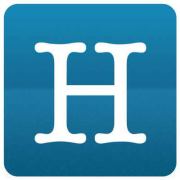 signed a commercial real estate lease for 850 square feet of second floor office space above Pangaea Café, located at 2743 Franklin Blvd in Sacramento. The space was used to provide rented desks and/or offices for local software developers who wanted to work in a tech community environment. Click Here to Continue Reading!

Despite declining retail vacancy rates, it's still a tenant's market throughout the Sacramento Commercial Real Estate landscape. The overall Sacramento retail vacancy rate dropped slightly to 9.8% during the 2nd Quarter of 2012, according to Voit Real Estate Services, who was recently quoted by the Sacramento Bee. This represents the second quarter in a row that commercial retail vacancy ended

below 10%. According to the same source, commercial real estate vacancies within the Sacramento submarket of Carmichael reflect a much higher level of 11.3%. This phenomenon of higher retail vacancy rates often creates dramatic opportunities for businesses to sign commercial real estate lease transactions that are quite favorable to tenants. Click Here to read full article.

Overall improvement in the private-sector job market and the tenuous single-family housing market will continue to prop up the southern California apartment sector through the year. Increased hiring in the professional and business services sect
or has supported stronger household formation growth. Gen Y will begin to move out of the nest as they become comfortable with the economic environment and feel secure with their job. This will contribute to household formation especially in the professional areas of Orange County, San Diego and Los Angeles. In Los Angeles, the number of households expanded 1.3 percent this last year, marking one of the highest rates since the late nineties. With single-family home prices on a steady decline since the fourth quarter of 2010, most of the new households will reside in multifamily properties. The growing trend to watch are the Baby Boomers beginning to shift toward retirement living from single family homes. This may bode well for some multi-family properties, but the majority of the growth will come in the senior living sector.
Low interest rates and strong buyer interest will motivate apartment owners to list assets in 2012, especially those who missed the strong run-up during the 2003-2007 period. This trend has already taken hold and there is a surge of 1031 exchange transactions occurring. Beach communities, as well as prime neighborhoods along the 405 and 5 corridors can offer investors returns anywhere in the high-4 to low-5
percent range. Value-add plays in more tertiary markets of the Inland Empire, north Orange County, portions of Los Angeles, and along the inland 78 corridor of San Diego and East County yield in the high-6 to low-7 percent area, depending on deferred maintenance. The hardest hit areas of the Inland Empire still maintain yields in the mid 7 to 9 percent range, due to the lingering unemployment rate and the single family housing inventory.
Operators will still find it difficult in some of the tertiary markets to fill units and raise rents above the rents of repositioned homes and the shadow inventory that still exists especially in portions of Inland Empire, Los Angeles county and north Orange County. Meanwhile, individuals who work in Los Angeles or Orange County are flocking to areas such as Corona, Ontario, Fontana, Chino and Corona in order to cut commutes but maintain affordable rents. The Riverside-San Bernardino market will continue to see increased activity as value-add investors and prudent buyers continue to snap up REO and distressed properties.
In San Diego the apartment market's supply and demand ratio is leaning heavily toward the demand side of the equation, which is allowing owners to reduce concessions and raise rents. Effective rents will reach an all-time high in 2012 and the vacancy rate is still compressing toward 4-5% for well positioned properties in attractive markets and higher cap rates in the mid 6 to mid 7 percent range in East County and inland. These areas will attract new construction, so the risk is offset by higher yields. All in all, the investor pool exceeds the supply of for-sale properties, creating a competitive buying environment. More properties may come to market as investors see this as a good time to attract high prices for their properties.

Given the devastation suffered by California generally, the economy of Orange County is outperforming much of the state. But with its large mortgage industry sector, Orange County was one of the birth places of the recession and suffered some of its most severe wounds. Despite its broad base, enormous jobs losses cascaded throughout the local economy. While a recovery is well underway, the earlier losses were severe; full recovery will take additional time. Click Here to read more!
Retail vacancy is half the national average
Article contributed by Sue Conner
Sue Conner is an Orange County Commercial Real Estate Associate specializing in commercial leasing and investment sale transactions for retail shopping centers, strip centers and free-standing retail properties; with a strong emphasis on Tenant Representation. 
Sue has over 3 decades in real estate sales, leasing, acquisitions, construction and development.  She is a management professional with diverse and progressively responsible experience in highly competitive environments; including major developers such as Olen Properties and S&A Properties.
Sue Conner is an associate with EAST WEST Commercial Real Estate, a full service commercial real estate brokerage advisor based in Orange County.   For more information, contact Sue at 949-400-9313 or sue.conner@eastwestcommercial.com
About EAST WEST Commercial Real Estate
EAST WEST Commercial Real Estate is a full service commercial real estate brokerage advisor specializing in investment sales, commercial leasing and finance for retail, office, industrial multifamily, senior housing, self-storage, mixed-use and special purpose properties throughout California and Arizona.  The firm is headquartered in Orange County, CA.  Brokerage offices include Sacramento, San Francisco, Walnut Creek, San Jose, Oakland, Los Angeles, San Diego, Orange County, Riverside, San Bernardino and Phoenix.  Other services include bank REOs, 1031 exchanges, nationwide commercial Business Opinions of Value (BOV's) and Broker Price Opinions (BPO's), mortgage brokerage, lender services, and asset management.
Social Media Links
Visit Our Websites
http://www.CommercialRealEstateOrangeCounty.net
http://www.EastWestCommercial.com
http://www.EastWestCaptialAdvisors.com
http://www.CommercialBrokerPriceOpinion.com