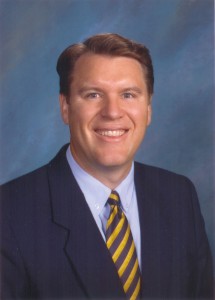 Our Executive Team at East West Commercial Real Estate brings our clients "best in class" expertise and is positioned to for growth and expansion in commercial real estate brokerage and asset management .
Michael Duhs
President & Managing Director
Michael's commercial real estate experience spans 27 years, working for large and small real estate investment, asset management, development, and brokerage companies creating value and managing investment projects.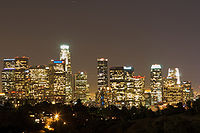 He has overseen and participated in $183 million worth of real estate transactions of multi-family, retail, resort, office, industrial, and mixed use assets primarily in southern California. Michael understands the need to achieve above average ROI for his clients and has extensive experience as a Managing Partner, COO, Project Manager and Director of Leasing for all commercial asset classes.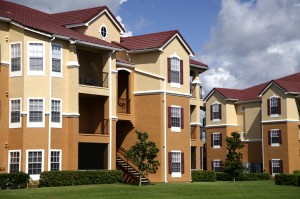 In addition to sales transactions, Michael has financed over $23 million in commercial real estate over the years and understands all aspects of pre-development, entitlements, development and asset management. He was involved in acquiring over 24,000 apartment units in the western United States in the mid 1980's and holds a Bachelor of Science degree in Real Estate Finance. Michael has held a California real estate broker's license since 1987.
 
Brian Jacks
Regional Vice President
Brian Jacks is a seasoned commercial real estate professional with over 15 years experience. He has been a licensed real estate broker since 1996.
Brian started a 20-year banking career with Wells Fargo in 1990 as a Teller in high school. After graduating with a business degree, he became a credit analyst with a Wells Fargo commercial real estate lending unit… underwriting loans fo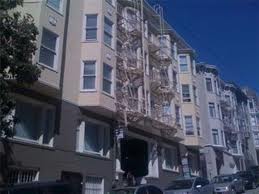 r securitization. Over the next 10-years, Brian had personally underwritten and closed over 250 deals representing more than $1 billion in loan volume for all types of commercial income properties throughout the Western U.S. Throughout this period, he also took responsibility for the continuous design, testing, user acceptance and staff training for a sophisticated Excel-based underwriting loan model used by Wells Fargo's nationwide lending platform.
In 2006, Brian was tapped by senior Wells Fargo management to lead a new commercial real estate lending initiative in San Francisco , where he hired and led a staff of 18 loan processors and underwriting analysts in support of West Coast loan production totaling $2.5 billion per year. In this role, Brian developed and implemented numerous management reporting tools, processes, and procedures to streamline workflow and improve efficiency. He also created a 6-month training program for junior lenders totaling 40 hours of classroom instruction.
In 2008, commensurate with the downturn in commercial real estate, Brian accepted a strategic sales/marketing role connecting over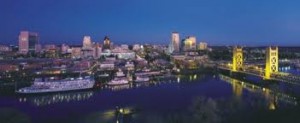 20 Wells Fargo commercial businesses with cross-sell opportunities. He strategized with national sales managers from various commercial lines of business to identify highly targeted leads through use of data mining techniques.
Since 2011, Brian has represented clients directly in the sale, lease and finance of commercial investment properties. He enjoys establishing strong relationships and works diligently to accomplish client goals and objectives.

Vince Stark
Regional Vice President
Vince Stark is a proven and dedicated business professional.  He has more than two decades of hands-on experience in nearly every discipline of real estate, development, construction and investment. With a well-rounded resume in business, his experience comes from years of building companies and relationships.
After having studied at the Lawrence Institute of Technology, Vince soon started his first business in the security and fire alarm industry. Five years later, he sold his company to Michigan's largest security company, and followed his passion to invest in, and build real estate. Since the mid 1980's, Vince has continued to expand his knowledge of the real estate industry through private endeavors and trusted relationships with his valued clients.
As a native of Michigan, and an Arizona resident since 1999, Vince understands the importance of transition and growth. He has personally managed over $100 million in commercial and residential development in both states. He has represented clients from all over the world establishing and maintaining successful long distance relationships.
Utilizing his knowledge of, and experience and relationships with Arizona's state, county and city government and officials within, Vince provides for a comfortable transition into the Arizona market for start-up companies and the expansion or relocation of existing businesses. His experience in the development and contracting business, as it relates to entitlements, development agreements, permitting and governmental authorities, and overall construction of commercial buildings and residential subdivisions, is the foundation for Vince's growing client base.
Vince offers his strong background in real property evaluation, to ensure that his client's investments are solid. He insists that no deficiency goes undiscovered when evaluating properties for purchase or lease.
With his 25 years' experience in real estate investment, he provides his clients with the in-depth knowledge of how real estate properties are developed and built, from the ground up. Vince holds an Arizona real estate sales license, specializing in commercial real estate. (He also maintains his Arizona general contractor's license). Vince is a self-proclaimed, 'great listener'. He enjoys getting to know his clients in efforts to better understand their needs.
Royce Munn
Regional Vice President
Royce Munn is driven by an entrepreneurial spirit to succeed. Royce broke into real estate by starting off with property management and residential sales in the Jacksonville market.  East West Commercial Real Estate has brought Royce on to expand their services to the Florida markets.  He specializes in commercial property management, multi-family housing and office space.   East West will be in all the major cities of Florida by the summer of 2014.  
Royce received his Bachelor of Business Administration in Finance from the Coles Business School at Kennesaw State University.   While in school he played for the KSU rugby team where he learned many skills transferable to the business world.  He started his first business at a young age in property management consulting. His business background, character and ethics have led him in a successful career in real estate. Royce is a licensed broker with the state of Florida.