Bio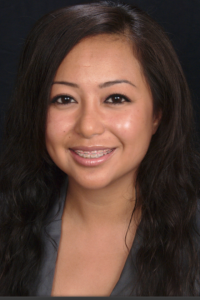 Sui, fluent in three languages – Mandarin, Loas, Thai and English, received her Real Estate License in 2008 initially specializing in bank-owned property. Working as a REO broker, she has represented small and large banks with a high volume of assets. Sui quickly adapted to how banks move their assets and she is able to apply valuation analysis or BPOs (broker price opinions) on property in her trade area, because of her up-to-date market expertise in rental rates, unit and square footage pricing, cap rates, as well as financial modeling and cashflow analysis. Sui has proved to be market expert in valuation, supply/demand economics of commercial real estate, short sales, negotiation, and asset management.
Sui has found it particularly rewarding in the site selection and transactional investments for the medical and dental industries. Thus, she has honed her skills in medical office, medical office condos, and other office buildings for sale and lease. She has helped locate office buildings for sale, office buildings for lease for doctors and the practices they own and operate.
With a family steeped in construction and real estate Sui brings a rich heritage of real estate expertise and practical know-how to the business side of commercial real estate. Sui has represented clients such as investors who purchase large portfolios, first time commercial real estate buyers, with a commitment to ethics and "word of mouth" client referrals.
Doctors and dentists often seek the assistance of Sui because of her extensive knowledge of the medical and dental practice, its operation, and offering help to doctors who are desiring to expand, merge, down-size or sale their practices. Suit is a one-stop advisor role for many doctors and dentists as they rely upon her for their commercial real estate needs.
Contact Information:
Direct: (619) 991-5563
eFax: (619) 330-1883
501 W. Broadway, Suite A237 – San Diego, CA 92101
BRE #01831892