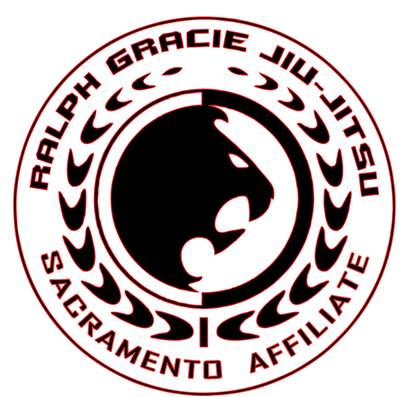 Brazilian Jiu-Jitsu (BJJ) has a certain following in Sacramento with approximately ten separate facilities spread throughout the area; yet North Sacramento has been under served… until now. This month, another BJJ operator will open its doors in North Natomas, but with one significant distinction. It will sport the Gracie family name.
Those familiar with BJJ will immediately recognize the value of this franchise, which started in 1914 when "a Japanese Jiu-Jitsu champion Esai Maeda migrated to Brazil, where he was instrumental in establishing a Japanese immigrant community. His efforts were aided by Gastão Gracie, a Brazilian scholar and politician of Scottish descent. As an expression of his gratitude for Gracie's assistance, Maeda taught the Brazilian's oldest son Carlos the essential secrets of the ancient martial arts technique. Carlos taught Maeda's techniques to his four brothers, and in 1925 they opened the first Gracie Jiu-Jitsu academy in Brazil."
"Over time, one of the brothers, Helio Gracie, applied the art of leverage, making it possible for a smaller opponent to defeat a larger one. He began experimenting, modifying and enhancing the basic techniques to make them effective for a person regardless of his or her stature. Thus began the development of a new and more effective art – Gracie Jiu-Jitsu. Now in his 90′s, Helio Gracie still teaches and is widely recognized as a living legend. Helio's quest became today's Gracie Jiu-Jitsu, a martial art that is continuously evolving as a result of input from practitioners throughout the world."
"Since 1925, over 40 members of the Gracie Family have dedicated their lives to developing the most effective system of self-defense the world has ever known. Today, the Gracie Jiu-Jitsu Academy is a global organization which stands alone in its ability to empower anyone — regardless of age, gender, or athletic ability — using the time-tested techniques and teaching methods perfected over the last century." One of these 40 family members is Ralph Gracie.
"Ralph Gracie has been a champion fighter for over 20 years and has been called one of the best ground fighters in the world. He has fought in major events including Extreme Fighting and Pride Bushido. He was born into and has studied Brazilian Jiu-Jitsu for over 30 years. Gracie has dedicated his life to teaching the incredible fighting system known today around the world as Gracie Jiu-Jitsu. He currently has 6 academies in California with all being run by black belts directly under him. Gracie's focus on his teachings consist mainly of learning the techniques, executing them correctly and training."
Gracie's newest BJJ academy in Sacramento's North Natomas (#7) is being led by Manuel Gonzales and Nathan Duenas. Gonzales starting training in BJJ at the age of 14 and only 2 years later began teaching younger students. He was trained by some of the greats and even spent 4 months in Brazil, where it all started. Now, with over 10 years teaching / training experience and a black belt in BJJ, Gonzales has earned the opportunity to represent Ralph Gracie BJJ in Sacramento. His partner, Duenas, also trained under Ralph Gracie and other greats, but spent many prior years with the U.S. Marine Corp, where he was awarded his black belt in Marine Corps Martial Arts and ultimately became head instructor for the battalions fight team.
Duenas' family is from Guam, so he's considered an Asian Pacific Islander (API), which ties in well with his new landlord (C.C. Yin), who in 2001 founded the API Public Affairs Association (APAPA), which happens to be a neighboring tenant in the same building at 4000 Truxel Road. APAPA is a non-profit, non-partisan, grassroots organization and a pioneering group of fellow civic-minded friends and community leaders. APAPA was established with the primary mission of empowering API Americans in civic and public affairs through education, active participation, and leadership development. The Ralph Gracie BJJ Academy will tie in nicely with APAPA's efforts to reach its community.
Looking diligently for adequate space to launch the new academy, Duenas called listing agent Brian Jacks of East West Commercial Real Estate at 8:30 pm on Sunday night. Much to his surprise, Jacks answered the phone and happened to be driving by the building within the next 10 minutes and agreed to show the space… the rest is history. Another exciting deal that also happened on a Sunday night was Drewski's Hot Rod Kitchen, when Andrew Blaskovich followed Jacks on Twitter, starting a late night conversation that ultimately led to Blaskovich expanding from a food truck business to also include a 2,400 sq.ft. free-standing restaurant building at McClellan Park.
For more information about the Sacramento Affiliate of Ralph Gracie Brazilian Jiu-Jitsu (North Natomas), contact:
Phone: (951) 526-5196 | email: NorCalBJJSac@gmail.com www.RalphGracieSacramento.com | Twitter @RalphGracieSac
Article contributed by Brian Jacks
Brian Jacks is a Sacramento commercial real estate broker (since 1996) specializing in commercial leasing and investment sale transactions for retail, office, industrial, multifamily, senior housing, mixed-use, and special purpose properties. Having spent over 20 years with Wells Fargo, he personally facilitated the underwriting, approval and funding of more than 225 commercial real estate loans totaling over $1 billion in proceeds.
Jacks is a Regional Vice President for East West Commercial Real Estate, a full service commercial real estate brokerage advisor based in Orange County. In addition to serving the Sacramento marketplace, he is also responsible for the company's current expansion into the San Francisco Bay Area. For more information, contact:
Brian.Jacks@EastWestCommercial.com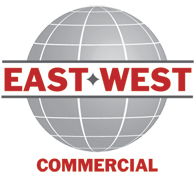 Cell (916) 837-3456 | eFax (916) 313-3778
915 L Street, Suite C-440, Sacramento, CA 95814
About EAST WEST Commercial Real Estate
East West Commercial Real Estate is a full service commercial real estate brokerage advisor specializing in investment sales, commercial leasing and finance for retail, office, industrial multifamily, senior housing, self-storage, mixed-use and special purpose properties throughout California, Nevada, Arizona, New Mexico and Florida. The firm is headquartered in Orange County, CA.