Korean style ramen dishes have gained significant popularity in recent years. According to articles by food critics in both the Sacramento Bee and Sacramento News & Review, Chuck Kim has created quite the stir. Restaurant critic, Blair Anthony Robertson, writes "this isn't their first attempt at nailing the vital elements of blue-collar, elbows-on-the-table Korean cuisine. Nor is Korean-born chef and owner Chuck Kim a rookie with the Japanese side of his menu. He owned ramen and sushi restaurants in Berkeley for several years and, now that he's in Sacramento, he has already carved out a mini-empire in a Howe Avenue strip mall (Sushi Hook in the same center is also his)."
Click here to read story about Ramen Hook expansion to University Mall in Davis by the Sacramento Business Journal.
Chuck Kim and his partner, Soo Hwan Kim, actually started with a sushi restaurant in a small retail space at 807 Howe Avenue in 2011. Before long, they also leased the larger adjacent space next door to relocate and expand Sushi Hook, while simultaneously opening Ramen & Rice in the original space. Both restaurants have flourished and remain destinations for lunch and dinner crowds, operating late into the evenings throughout the week. According to Urban Spoon and Yelp, the restaurants are rated 92% w/ 154 votes and 4 stars w/ 104 reviews, respectively. Fresh on the heels of success, these active entrepreneurs contacted Brian Jacks of East West Commercial Real Estate to find their next project.
With an assignment to identify a space for either a larger sushi restaurant or smaller ramen restaurant, the owners settled on University Mall in Davis, where Ramen Hook is scheduled to open in a few weeks. The new restaurant is located inside the mall, adjacent to Forever 21 and a few small tenants. Other major draws to the shopping center include Trader Joe's, Cost Plus World Market and The Davis Graduate, etc. It's a prime location at the edge of the U.C. Davis campus and across the street from many college dorms. University students can be found hanging out here at coffee shops and food places until the wee hours of the morning any day of the week.
Quoting from Jonathan Mendick, Enterntainment Editor for the Sacramento News & Review, "Chuck Kim invents a new ramen 'almost every month'. At a previous restaurant he owned in Berkeley, Kim served more than 45 ramen styles. Today, his most popular dishes include a newly invented bulgogi ramen featuring Korean marinated beef, and champong, a spicy seafood-based ramen that's a mixture of Chinese-, Korean- and Japanese-cuisine influences." Davis is well known for innovation (particularly in tech and ag), but look out… Chuck Kim is coming to town. Be on the lookout for new innovations of the ramen kind.
Article contributed by Brian Jacks
Brian Jacks is a Sacramento commercial real estate broker (since 1996) specializing in commercial leasing and investment sale transactions for retail, office, industrial, multifamily, senior housing, mixed-use, and special purpose properties. Having spent over 20 years with Wells Fargo, he personally facilitated the underwriting, approval and funding of more than 225 commercial real estate loans totaling over $1 billion in proceeds.
Jacks is a Regional Vice President for East West Commercial Real Estate, a full service commercial real estate brokerage advisor based in Orange County. In addition to serving the Sacramento marketplace, he is also responsible for the company's current expansion into the San Francisco Bay Area. For more information, contact:
Brian.Jacks@EastWestCommercial.com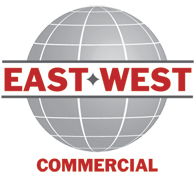 Cell (916) 837-3456 | eFax (916) 313-3778
915 L Street, Suite C-440, Sacramento, CA 95814
About EAST WEST Commercial Real Estate
East West Commercial Real Estate is a full service commercial real estate brokerage advisor specializing in investment sales, commercial leasing and finance for retail, office, industrial multifamily, senior housing, self-storage, mixed-use and special purpose properties throughout California, Nevada, Arizona, New Mexico and Florida. The firm is headquartered in Orange County, CA.