East West Commercial Real Estate is a boutique brokerage firm based in Orange County with over twenty agents in five states. After leaving a long commercial real estate lending career with Wells Fargo, Brian Jacks (Northern California Regional Vice President of East West Commercial) launched the company's Sacramento office in November 2011. Considering the local economy is still weak, there has been sufficient activity to keep busy with several high profile commercial and non-profit lease transactions, such as Drewski's Hot Rod Kitchen, Hacker Lab, Jackson Sports Academy, Fitness System, Curves, Streamline Church and Cornerstone Christian School.
As the Sacramento market continues to improve, East West Commercial is poised to capture new commercial sales and leasing opportunities and is particularly well connected with several organizations, including the California Asian Chamber of Commerce (Cal Asian Chamber) and Asian Pacific Islander Public Affairs Association (APAPA). Of specific interest is the identification of foreign investment through the EB-5 Visa program. Two new Sacramento agents intend to utilize this approach as one aspect of their business strategies going forward. East West Commercial is pleased to welcome both Sergei Oleshko and Terre Johnson to the Sacramento team.
Sergei Oleshko spent over ten years as a software engineer in application development for CoreLogic and Eyefinity. He graduated from California State University, Sacramento (CSUS) with a Bachelor's Degree in Computer Science and was later recognized as one of CSUS' top MBA graduates. Oleshko can best be described as an entrepreneur at heart with the abilities and charisma to drive ideas and innovation. In 2009, Oleshko formed the American Family Investment Group, a vehicle used to attract investment capital for real estate projects. Until recently, most activities had targeted residential properties; however, Oleshko is transitioning to commercial real estate investments and will work to identify value add opportunities for his clients.
For the past twenty years, Terre Johnson has been fully engaged in economic revitalization in the South Sacramento area, where he is currently the Executive Director for both the Stockton Boulevard Partnership and Oak Park Business Association. Johnson has an exceptional grasp of local challenges and opportunities and is a tremendous resource for local business owners. In 2012, Johnson hosted a Chinese delegation to Sacramento's Little Saigon area for exploration of new foreign investment. He has been a member of many Chambers of Commerce, including Sacramento Metro, Sacramento Hispanic, Sacramento Greater Vietnamese (board member), California Asian, World Trade Center, as well as the California Endowment/Building Healthy Community Steering Committee Chair, and the UC Davis Community Advisory Committee Board. As a regional leader in his community, Johnson has been recognized by local city governments, the California State Senate & Assembly, Sacramento Municipal Utility District and UC Davis Health Systems for his support, participation, contributions and commitment to collaboration with each of these agencies.
East West Commercial Real Estate is very excited to welcome both new agents to the Sacramento team. Please contact Sergei Oleshko (916) 949-8882 and Terre Johnson (916) 524-2324 for more information.
Article contributed by Brian Jacks
Brian Jacks is a Sacramento commercial real estate broker (since 1996) specializing in commercial leasing and investment sale transactions for retail, office, industrial, multifamily, senior housing, mixed-use, and special purpose properties. Having spent over 20 years with Wells Fargo, he personally facilitated the underwriting, approval and funding of more than 225 commercial real estate loans totaling over $1 billion in proceeds.
Jacks is a Regional Vice President for East West Commercial Real Estate, a full service commercial real estate brokerage advisor based in Orange County. In addition to serving the Sacramento marketplace, he is also responsible for the company's current expansion into the San Francisco Bay Area. For more information, contact:
Brian.Jacks@EastWestCommercial.com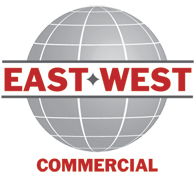 Cell (916) 837-3456 | eFax (916) 313-3778
915 L Street, Suite C-440, Sacramento, CA 95814
About EAST WEST Commercial Real Estate
EAST WEST Commercial Real Estate is a full service commercial real estate brokerage advisor specializing in investment sales, commercial leasing and finance for retail, office, industrial multifamily, senior housing, self-storage, mixed-use and special purpose properties throughout California, Nevada, Arizona, New Mexico and Florida. The firm is headquartered in Orange County, CA.