On Sutterville Road in Land Park is a two story office building located right in between the Sacramento Zoo, La Bou Café and Sprouts Market. Until recently, this 40,000 square foot building had become almost entirely devoid of tenants and business activity due to the severe recession. However, it's not the first time this particular property has succumbed to the pressures of a deteriorating local economy.
On the site of 1250 Sutterville Road previously existed a two story brick building, originally constructed by Robert H. Vance of San Francisco in 1853. It was one of five brick structures erected that year and first occupied as a store, almost coincident with the founding of Camp Union in 1861. The building was later taken over by Martin Arenz for a brewery and operated until after 1880. It ended up as a rental hall and was razed in 1952, but for 90 years was called the Sutterville Brewery and known as Sutterville's last remaining building.
Most commercial properties don't stand the test of time and are ultimately replaced or re-purposed with newer improvements that meet the needs of the day. The office structure that stands today was built in 1977 and well served the State of California for many years, before converting to private occupancy by local businesses run by owners or managers who lived in nearby Land Park. As the great recession continued to pound Sacramento, this commercial property emptied of tenants until it became more than 80% vacant. The building basically sat there collecting dust, waiting for the right moment to be revived and re-purposed to once again serve its community.
In early 2013, East West Commercial Real Estate Broker Brian Jacks recognized a need for a fitness / athletic club in Land Park. The nearest club was located 2 ½ miles away near I-5 & Riverside. Intent on identifying a fitness operator to launch a new enterprise at 1250 Sutterville Road, Jacks called all over town until he found the right one. Sean Covell and Steve Tresner of locally owned Fitness System agreed to lease 17,000 square feet for an initial 5 year lease, using portions of both the first and second floors. Covell took over the space in April 2013 and quickly moved to renovate for a state-of-the-art athletic club. They were open by May and quickly grew new membership one house at time. Now, Land Park residents can be heard asking neighbors whether they have joined yet… seems like it's the place to be. Click here for related blog and article by the Sacramento Business Journal.
Fast forward to October 2013. A local church, which has met at various schools in Greenhaven and Meadowview over the past 5+ years, had been eyeing this property for well over a year. The location was perfect. Unfortunately, there was no life to it… and the property, located next to an abandoned rail road track, appeared left for dead. Once the lead pastor, Dave Novak, witnessed the opening of Fitness System with all the accompanying traffic, he immediately knew this could be the new home for Streamline Church. After facilitating an open house for the membership to view the 7,600 square foot first floor space, a 5-year lease was signed.
It's not a done deal yet. The church must proceed through a lengthy change of use permit application process with the City of Sacramento, which requires plan review, local resident/business notifications and public hearing, a process which could take 4-6 months. Understandably, one concern may involve possible traffic congestion… and rightfully so. After all, the building was constructed in 1977 with a much different zoning requirement for parking at the time. With only two parking spaces available per 1,000 square feet of building area, one might expect a deficiency. However, due to the fact fitness clubs and churches attract most of their members after business hours, there is still plenty of daytime parking for the remainder of office tenants in the building. Further, the fitness club is least active on Sunday mornings when the church will be holding its services.
From 80% vacant to 80% full in 6 months! The future is now bright for this historic site in the heart of Land Park. Once again, it will attract the community as a gathering place for the exchange of services and ideas, much like it did in its brewery days of the 1800's. Only this time, instead of connecting over brews and broads, it will be over health and healing. You can catch a sermon and a work out too… sequence is up to you.
Naturally, the nearby businesses (Sprouts Market, La Bou Cafe, Sacramento Zoo, Fairytale Town) will benefit from the revitalization and re-purposing of 1250 Sutterville Road. Let's hope this progress in Land Park is indicative of continued positive momentum we can expect throughout the entire Sacramento region as a whole.
Six second floor office suites ranging from 670 – 2,441 square feet remain available for lease. Please call Brian @ (916) 837-3456 for more information. Click here for leasing brochure.
Article contributed by Brian Jacks
Brian Jacks is a Sacramento commercial real estate broker (since 1996) specializing in commercial leasing and investment sale transactions for retail, office, industrial, multifamily, senior housing, mixed-use, and special purpose properties. Having spent over 20 years with Wells Fargo, he personally facilitated the underwriting, approval and funding of more than 225 commercial real estate loans totaling over $1 billion in proceeds.
Jacks is a Regional Vice President for East West Commercial Real Estate, a full service commercial real estate brokerage advisor based in Orange County. In addition to serving the Sacramento marketplace, he is also responsible for the company's current expansion into the San Francisco Bay Area. For more information, contact:
Brian.Jacks@EastWestCommercial.com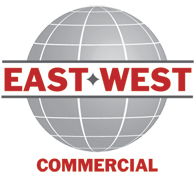 Cell (916) 837-3456 | eFax (916) 313-3778
915 L Street, Suite C440, Sacramento, CA 95814
About EAST WEST Commercial Real Estate
EAST WEST Commercial Real Estate is a full service commercial real estate brokerage advisor specializing in investment sales, commercial leasing and finance for retail, office, industrial multifamily, senior housing, self-storage, mixed-use and special purpose properties throughout California, Nevada, Arizona, Texas and Florida. The firm is headquartered in Orange County, CA.