As reported in a recent article by the Sacramento Business Journal, "a new Brookings Institution study ranked 20 U.S. metro areas by the number of patents per million residents from 2007 through 2011. All, including Sacramento, are home to major research universities."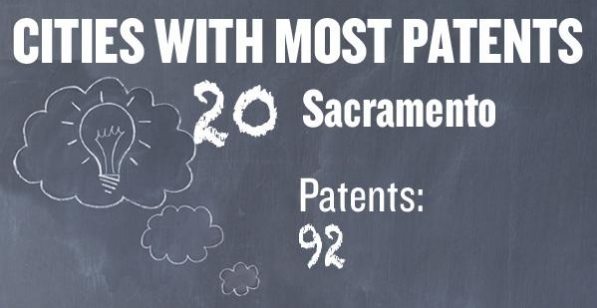 Clearly, UC Davis has been a major contributing factor to the Sacramento region's success in this area. While Sacramento barely made the cut at #20 on the list, it proves the region is certainly in the game and ripe for an ever-increasing market share of patents. No surprise to anyone, our nearest competition, San Jose and San Francisco, ranked #1 and #3 with 1,988 and 555 patents, respectively. However, when totaling the patents for all three Northern California cities, it represents over 34% of all patents nationwide.
So, what will it take to unlock the creative genius that resides within the Sacramento region? Look no further than a relatively new, Sacramento based, non-profit organization intent on leveraging local innovation talent into a full-fledged community of all things computer and technology. Meet Hacker Lab, the brainchild of Gina Lujan,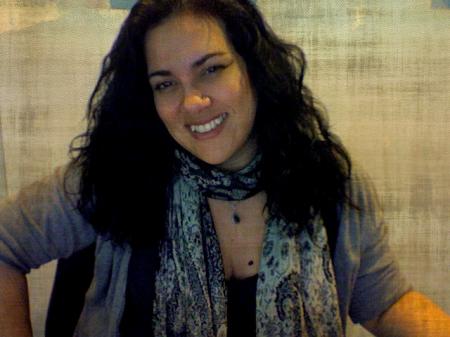 who launched a cooperative effort to gather some of Sacramento's best, brightest, and rising stars in the field of software design and hardware engineering. In less than one year, Gina has facilitated two regional Hackathons and expanded from an 850 sq.ft. commercial real estate space to a 10,500 s.f. office / warehouse building in Midtown Sacramento. In addition to providing incubator space for entrepreneurs and startups, Gina says "we intend to teach classes in technology from junior high through college and aim to provide community based mentorship and education. Our new facility will house both software and hardware technology in a Hacker type atmosphere." Click here for Good Day Sacramento live interview on grand opening day.
According to Sarah Worley, Economic Development Coordinator for the City of Davis, "there is a huge need for a coordinated off-campus effort where local innovators can meet and collaborate on design projects and future patents." Understandably, the UC Davis Office of Research (Intellectual Property Management) has strict guidelines involving research and development when using UC Davis facilities or equipment. As a result, students have begun to meetup in off-campus locations, such as coffee houses, to work on projects that could ultimately lead to new products, patents, and even startup companies. Sarah Worley has her eye on a specific commercial property,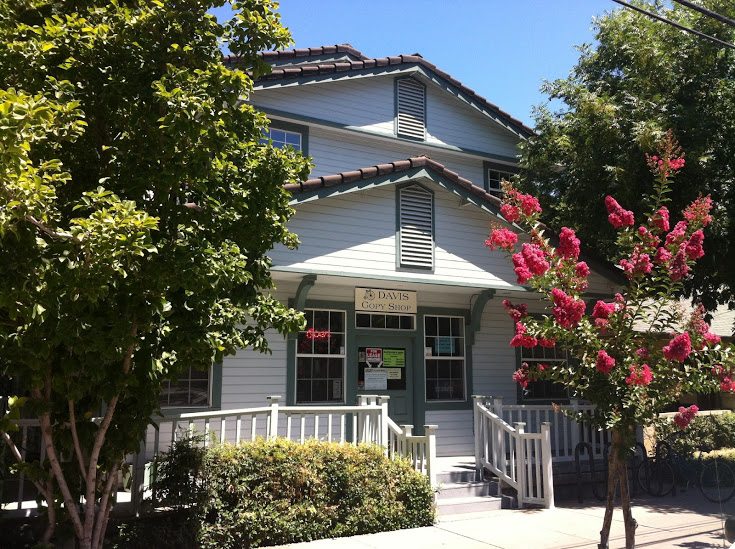 located just one block from the UC Davis campus, that she says "would fit perfectly with the City's vision for re-use of a mixed-use building that recently lost the Davis Copy Shop as a tenant after many years. We would love to see a Hacker Lab type organization set up shop in this prime building comprising 3,575 sq.ft. of first floor and basement space on the corner of 3rd & University." Gina Lujan agrees, but added "it may take some time before funding is in place to warrant a second Hacker Lab location". However, she is certainly open to expanded corporate donations, such as have already been received from Intel."
Sarah and Gina aren't the only ones who feel this would be a good fit. Brian Jacks, Regional Vice President of East West Commercial Real Estate in Sacramento, was recently quoted in the Sacramento Business Journal as saying that "downtown [City of Davis] is a hot spot, always bumping, and the University makes it a hotbed of innovation." The purpose of this article (Be savvy when choosing a site for your small biz) was to identify the types of businesses that tend to gravitate towards each of the Sacramento region's 10 commercial real estate submarkets. Jacks also offered that Davis was prone to attract technology startups, among other companies.
Given the Sacramento region's close proximity to the Bay Area, it's incumbent upon locals to reach out to some of Silicon Valley's talented assets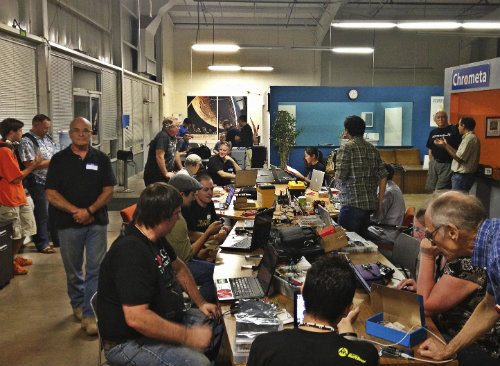 and create opportunities to collaborate on new projects and innovation that could ultimately lead to more patents for Sacramento, further solidifying Northern California as the dominate leader in new technologies. Hacker Lab is most certainly on the cutting edge and will no doubt be a catalyst for deliberate technology-fueled growth in coming years. Also, considering the Sacramento region still has some of the most depressed residential and commercial real estate prices around, there are terrific opportunities to attract our Bay Area neighbors once again. In the meantime, home grown talent will continue to be cultivated locally and exported globally.
Article contributed by Brian Jacks
Brian Jacks is a Sacramento commercial real estate broker (since 1996) specializing in commercial leasing and investment sale transactions for retail, shopping centers, multifamily, apartments, senior housing, office, industrial, mixed-use, and special purpose properties. Having spent over 20 years with Wells Fargo, he personally facilitated the underwriting, approval and funding of almost 250 commercial real estate loans totaling over $1 billion in proceeds.
Jacks is a Regional Vice President for EAST WEST Commercial Real Estate, a full service commercial real estate brokerage advisor based in Orange County. In addition to serving the Sacramento marketplace, he is also responsible for the company's current expansion into the San Francisco Bay Area. For more information, contact:
Brian.Jacks@EastWestCommercial.com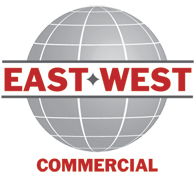 Cell (916) 837-3456 | eFax (916) 313-3778
915 L Street, Suite C440, Sacramento, CA 95814
About EAST WEST Commercial Real Estate
EAST WEST Commercial Real Estate is a full service commercial real estate brokerage advisor specializing in investment sales, commercial leasing and finance for retail, office, industrial multifamily, senior housing, self-storage, mixed-use and special purpose properties throughout California, Nevada, and Arizona. The firm is headquartered in Orange County, CA. Brokerage offices include Sacramento, San Francisco, Walnut Creek, San Jose, Oakland, Los Angeles, San Diego, Orange County, Riverside, San Bernardino, Reno, Phoenix and Flagstaff. Other services include bank REOs, 1031 exchanges, nationwide commercial Business Opinions of Value (BOV's) and Broker Price Opinions (BPO's), mortgage brokerage, lender services, and asset management.