Posts Tagged 'Apartments'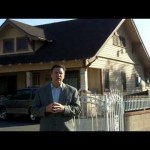 Inland Empire Commercial Real Estate Property for Sale — in heart of Riverside, CA. Multi-family property with single family home in front. Motivated Seller. Offered by Michael Duhs of East West Commercial Real Estate in Orange County (949) 939-8352 or www.eastwestcommercial.com East West Commercial Real Estate is a specialist in the sale of apartments, sale and lease of commercial property and buildings, including commercial land, retail, shopping centers, industrial, office, commercial broker price opinions BPO / BOV. Offices throughout California, including Orange County, Los Angeles, San Diego, San Bernardino, Riverside, Sacramento, San Francisco, San Jose, Walnut Creek, and Oakland. Contact Information: East West Commercial Michael Duhs – Managing Director Michael.Duhs@EastWestCommercial.com Direct (949) 939-8352 30262 Crown Valley Parkway, Suite B518 Laguna Niguel, CA 92677

San Bernardino Apartments for Sale 6 Units – 2BD / 2BA Recently renovated property and units. Motivated Seller Commercial Broker Price Opinion BOV / BPO Motivated Seller. Offered by Michael Duhs of East West Commercial Real Estate in Orange County (949) 939-8352 or www.eastwestcommercial.com East West Commercial Real Estate is a specialist in the sale of apartments, sale and lease of commercial property and buildings, including commercial land, retail, shopping centers, industrial, office, commercial broker price opinions BPO / BOV. Offices throughout California, including Orange County, Los Angeles, San Diego, San Bernardino, Riverside, Sacramento, San Francisco, San Jose, Walnut Creek, and Oakland. Contact Information: East West Commercial Michael Duhs – Managing Director Michael.Duhs@EastWestCommercial.com Direct (949) 939-8352 30262 Crown Valley Parkway, Suite B518 Laguna Niguel, CA 92677

Best-selling Author & Co-author Of Commercial Real Estate Investing For Dummies And Donald Trump's 3 Master Secrets Of Real Estate Success. Amazing Course Content And Tools! 19 Audios And 200+ Pg Workbook. The Best Apartment Investing Course On Earth! Create A Financial Fortress Investing In Apartments Ecourse

Inland Empire Commercial Real Estate – Riverside Apartments For Sale – REO / Bank Owned 120 unit apartment complex. Downtown Riverside multi-family property for sale. Great investment opportunity. Offered by Michael Duhs of East West Commercial Real Estate in Orange County (949) 939-8352 or www.eastwestcommercial.com East West Commercial Real Estate is a specialist in the sale of apartments, sale and lease of commercial property and buildings, including commercial land, retail, shopping centers, industrial, office, commercial broker price opinions BPO / BOV. Offices throughout California, including Orange County, Los Angeles, San Diego, San Bernardino, Riverside, Sacramento, San Francisco, San Jose, Walnut Creek, and Oakland. Contact Information: East West Commercial Michael Duhs – Managing Broker Michael.Duhs@EastWestCommercial.com Direct (949) 939-8352 30262 Crown Valley Parkway, Suite B518 Laguna Niguel, CA 92677

East West Commercial Real Estate is pleased to announce Hank Hardison as its new Los Angeles / San Fernando Valley commercial real estate broker associate. With over 20 years' experience in the commercial real estate industry and being a licensed salesperson with the State of California since 1990, Hank will be a tremendous asset to the East West Commercial Real Estate Team.
After years of experience with the general public and honing his skills as a real estate professional, including commercial sales, property management as well as lending. He has the experience and knowledge needed with all aspects of retail-office leasing & sales that gives him the added edge to get the job done.
When the opportunity presented itself to join East West Commercial Real Estate, he knew his past work experience would fit the niche of East West Commercial Real Estate.
Hank Hardison now specializes in seeking out qualified tenants/buyers for all the properties the firm has available, in addition to the properties available that fit his client's needs for the sale and lease of retail stores and shopping centers in Chatsworth, Simi Valley, Burbank, San Fernando Valley, Thousand Oaks and the communities of greater Los Angeles.
Given Hank's unique set of experiences, coupled with his strong analytical skills and proven ability to serve clients, he is a solid team member and dedicated professional for commercial real estate owners, investors, tenants and landlords throughout the entire Los Angeles / San Fernando Valley area.
Hank Hardison is a Los Angeles / San Fernando Valley commercial real estate associate specializing in lease and investment transactions for retail, shopping centers, multi-family and mixed-use properties.  He is part of the firm East West Commercial Real Estate, a full service commercial real estate services company with offices throughout California including,  Los Angeles, San Francisco, San Diego, San Jose, Orange County, San Jose, Sacramento, Oakland, and Walnut Creek. East West Commercial Real Estate provides brokerage and asset management services for retail, shopping centers, office, industrial, apartments, medical office, self storage, senior housing, and hospitality. For more information, contact Hank Hardison at 805-340-9672 or Hank.Hardison@EastWestCommercial.com or http://www.eastwestcommercial.com.

Motivated Seller BOV / BPO
Located in Beamont – Riverside County. 12 Unit multi-family building for sale. Mostly 2 BD / 1 BA. Great investment opportunity. Well maintained building; good neighborhood.
Contact Information:
Michael Duhs- Managing Broker
Direct (949) 939-8352
30262 Crown Valley Parkway, Suite B518
Laguna Niguel, CA 92677
Twitter | Facebook | LinkedIn | YouTube

RBI raises key rates by 25 basis points
Mumbai, Jul 2 : The Reserve Bank of India (RBI) today raised the short term lending and borrowing rates by 25 basis points with immediate effect to contain inflation.
Read more on New Kerala


RBI raises key rates by 25 basis points
United News of India Mumbai, July 2: The Reserve Bank of India (RBI) today raised the short term lending and borrowing rates by 25 basis points with immediate effect to contain inflation.
Read more on Central Chronicle


Federal Home Loan Bank Debt Falls in June After Rising in Prior Two Months
The Federal Home Loan Bank system, the government-chartered cooperatives owned by U.S. financial companies, cut its outstanding debt by $25.9 billion in June after increases the previous two months.
Read more on Bloomberg


Arbor Closes $1.68M Loan On Worcester Apartments
Arbor Commercial Funding LLC, a wholly-owned subsidiary of Arbor Commercial Mortgage LLC, has funded a $1.68 million loan under the Fannie Mae DUS Small Loan product line for the 30-unit complex known as William Street Apartments in Worcester.
Read more on Banker & Tradesman



Popularly known as Electronic City, Gurgaon is a beautiful place where crime rate is very low. People who have purchased properties in gurgaon are very lucky as prices are raised incredibly and rents are increasing day by day too. Either personal uses or business purposes, properties of gurgaon is sought after in both situations among people.
Individuals can get sundry information with the presence of internet apropos to properties in Gurgaon such as Structural Design, Sanction of Building Plan, Construction work with Material, Completion Certificate of Building, No Objection Certificate, et cetera.
Apart from above mentioned services, one can also get innumerable information such as construction services that include Sell/Buy/Rent of Farmland/Farmhouses, Residential Properties, Commercial Properties, BPO/Call Centres, Plots in HUDA Sectors and Flats.
There are a number of reasons for property of gurgaon has become sought after such as special economic zone (SEZ), Expressway to Jaipur, Metro Rail connection to Delhi, et cetera. It is also expected that 8 SEZs will be set up in near future.
Due to presence of a number of malls and some under construction malls, the people of Gurgaon have seen diverse business from retail to commercial. Apart from corporate buildings, there are a number of commercial centers that include InfoCity, Pace City, IMT Manesar and Udyog Vihar, which make Gurgaon commercial hub of India.
Besides high rated projects, there are a number of projects that are available for middle class segment. Some popular developers designed some projects keeping in mind requirements of middle class community at lower prices.
Popularly known as a hub of corporate offices, Golf Course is very famous for having some renowned buildings for instance Global Foyer, Vatika Tower, Vipul Tech and so on. Some renowned developers also developed office spaces in Sohna Road.
Due to presence of sundry industries and multi national companies, there is higher property rate in Gurgaon compared to other cities in India. Nowadays, Gurgaon Real Estate has become first choice among corporate houses and firms. It is expected that the prices of properties in Gurgaon is going to be raised so investment is safe and secure here.
Martinez Collins has been associated with Real Estate. Having good experience in real estate India, her advice is very helpful for investment in real estate India and basically her in depth knowledge about real estate development.